Best Emulators for Game Boy
Nothing beats the classic. This is probably the reason why many gamers are still into the Nintendo Gameboy hand-held console, a well-known portable gaming device manufactured and developed by Nintendo. Game Boy line has various handheld consoles such as Game Boy Color, Game Boy Advance, and Game Boy Pocket.
Aside from the enhanced releases, Nintendo also launched several accessories to match and improve the gaming experience of the players. There are the camera, printer, worm light, and sonar. All these were created to maximize the full potential of the gaming console.
In addition to these cool Game Boy accessories, developers have continuously build extra software to level up the original Game Boy. These are called emulators. Emulators are created to simulate a game in a player's own device. There are many Gameboy emulator games for Android or iOS. Each of them is created to give the player an amazing entertainment straight to their devices.
With the help of Game Boy emulators, gamers can easily access their favourite GB games using their mobile phones or even laptops. This means they can instantly turn their mobile devices into a Game Boy.
Supported Platforms
The best Gameboy Color emulator suits not only a single platform. Although there are emulators intended for a specific environment, there are some who support both iOS and Android.
Other than the known iOS and Android, players may also emulate using their desktop or laptop with Linux, Mac OS, or Windows environment. Some Game Boy games can also be emulated on Nintendo Wii, PSP, or even Xbox One. The wide range of available platforms for different emulators can give the players various options on where to play the best Game Boy games.
Players can immediately download Game Boy Advance emulator online without any hassle. It is usually free for everyone to access.
Recommended Gameboy Emulators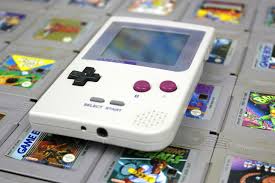 Some of the known emulators for Game Boy are Mednafen, Virtual Console, Visual Boy Advance, and RetroArch. As mentioned earlier, most of this software is free. However, players may also encounter some that require payment. The paid version usually includes additional features to entice the players.
GameBoid, My Boy, and John GBA are some of the Game Boy emulators for Android phones. Meanwhile, Gameboy app for iPhone is also available in the market. Fans of iOS can indulge in playing GB games using GBA4iOS 2.1 with no jailbreak needed. This Game Boy emulator iOS enables the players to enjoy the retro games using their iPhones or iPads.
For Windows users who want to enjoy the GB games on a bigger screen, they can use the emulators such as BizHawk, PlayGuy, DreamGBC, TGB Dual, KiGB, and many more.
Advantages and Disadvantages of Game Boy Emulators
The debate whether using emulators should be tolerated or not is always in the air. Yes, there are pros and cons in using such. One of the disadvantages, for example, is the issue of copyright. Since emulators are a fan-made game, there is usually no permission from the copyright owner of the original game.
On the other side of the spectrum, it can be a benefit to have emulators to gain access to the old games which are no longer being released in the market. Also, people are learning how to code games based on the previous games they are trying to emulate.
Another obvious advantage of emulators is the fact that it is free most of the time. Players can enjoy their beloved games without spending any amount of cash.
Regardless of the pros and cons, Game Boy emulators can bring so much joy for different kinds of players. It gives them a chance to experience the classic games using their present mobile devices or machines, which is absolutely great.
Main Menu
---
Gameboy Game Reviews