Different Accessories for Game Boy Pocket
Portable and handheld gadgets for gaming purposes are all over the market. Players can even access their favourite games using their tablets or smartphones. Although the number of alternative gaming console increases, gamers are still gushing over the comeback of the classic gaming console Game Boy, a popular console developed and manufactured by Nintendo.
At pocketheaven.com, one of the top picks among the Game Boy family is the Game Boy Pocket. This is the slimmer version of the original Game Boy. Many people prefer this version because it is smaller and way lighter compared to its predecessors. This fourth generation of Game Boy, which was released in 1996, showcases a black and white display in a larger screen. In order to operate, the Game Boy Pocket requires to have two AAA batteries. This gaming console suits almost every kind of player because it is also available in seven different colors: red, yellow, green, black, clear, silver, blue, and even pink.
To make the gaming experience more exciting, players can even attach various accessories to their Game Boy Pocket. This gaming console will surely be more useful, versatile, and attractive with the help of the following best gaming gear.
Worm Light
Since the Game Boy Pocket has no backlight, it will be difficult for the players to enjoy the game in dark areas. Good thing, there is worm light that can be used to light up this gaming console while playing especially at night.
Lights attachment can definitely aid the gamers to see the screen clearly. It can be bent in several directions, thus, it is called worm light. No battery is needed to use the worm light because it is powered directly through the gaming console. This accessory also comes in different colours to match the player's preference.
Game Link Cable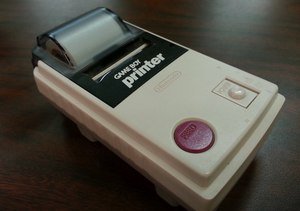 Single player may get bored playing alone. So the Game Boy line allows multiplayer to play the best multiplayer games for Game Boy with the help of a game link cable.
This accessory is used to connect two or more systems in the Game Boy Pocket line of handhelds to enable multiplayer usage. It can be utilized for an interpersonal fighting game, coalitional games, or even for trading items.
Aside from allowing multiplayer gaming session, the game link cable can also be used to transfer data between linked cartridges.
Rechargeable Battery Pack
Players may use the Varta Triple A Battery, which is much suitable for Game Boy Pocket. This type of battery has a long-lasting energy with constant and low energy consumption. However, other gamers prefer to use the rechargeable Game Boy Pocket battery pack.
The battery pack serves as an alternative to avoid purchasing AAA batteries over and over again. Its sustainability makes it a better option for most of the players. For every charge, the rechargeable battery pack can stay for four to five hours of gameplay. Players may utilize and charge this battery pack for around 1,000 times.
Protective Screen Lens
In case the Game Boy Pocket screen gets some scratches, there is an available replacement screen. The protective film is easy to apply in order to immediately protect the gaming console.
There are different types of screen lens. Some of them are made of glass, while others are made of plastic. The protective screen lens may also vary in color such as black or silver.
Game Boy Sonar
Bandai has made a breakthrough when they created the first ever sonar-enabled gaming accessory. This is the Game Boy Pocket Sonar, which is a peripheral intended for Game Boy. It can be used to find fish up to 20 meters or 65 feet underwater.
This accessory was first released in Japan in 1998. Unfortunately, not all the players around the globe has experienced this cool item because it was not launched in international market.
Game Boy Camera
Adding a camera to a Game Boy Pocket is definitely a cool thing. The Game Boy Camera is an accessory released in 1998, but its manufacturing stopped four years after. This add-on can capture basic, grainy, black-and-white digital images with the used of four-color palette of the Game Boy system.
The camera was once tagged as the world's smallest digital camera by the Guinness World Records. It can also be interfaced with Game Boy Printer.
Game Boy Printer
After taking photos from the device, Nintendo allows its gamers to produce a hard copy of these images through the Game Boy Printer. This accessory was also released in 1998, same year when the Game Boy Pocket was launched.
This thermal printer is powered by six AA batteries. Interestingly, a Pokemon-themed of this printer was released in Japan, wherein the feed button is designed as a Poke Ball.
The items mentioned above simply show the preview of the best gaming gear available for a Game Boy Pocket. These accessories will absolutely level up the gaming experience of every player.
Main Menu
---
Gameboy Game Reviews